Launch Lab Work into the Cloud with DDX

With today's stable ISP bandwidth and operating platforms, more and more companies are working "in the cloud" and enjoying capabilities like online data storage, instantaneous file sharing across multiple users and geographies and universal access to information that keeps businesses running. For many dentists, however, concerns about security, HIPAA compliance and training are slowing adoption of cloud technologies.
Fortunately for Dentrix users, they are already using cloud-ready Henry Schein products and services like eClaims and, more recently, Dentrix Mobile and Henry Schein DDX.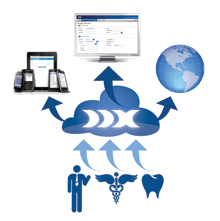 Henry Schein DDX makes lab case management easier
This powerful tool allows dentists to submit new prescriptions to their labs right from Dentrix. With just a few clicks, they can pull images and files from various networks and create one web-accessible case—then share lab case information, collaborate on case design and manage account details like payments and statements. Even better, all this detail is integrated with digital restoration technologies dentists use every day, like Dental Wings and E4D.
DDX is built and delivered online with no software installation necessary. Dentrix users can start their first case with a DDX-enabled lab in seconds. When they click the DDX button in the patient's chart and select New DDX Lab Case Prescription, a lab prescription is pre-populated with that patient's info (Figure 1). The digital lab prescription can be sent to any lab from any web browser, with imaging files of any size attached.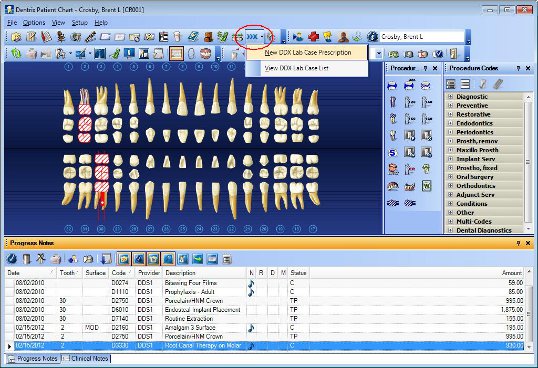 Figure 1. Create a lab prescription with just one click in a patient's chart.
Once a dentist submits the prescription, the DDX-enabled lab receives an automatic alert that the case is coming (or, if the practice chooses, the lab receives an automatic pickup request). Practices can even schedule the patient's follow-up appointment right in the chair, as DDX instantly generates an accurate turnaround date based on the lab's real-time production calendar (Figure 2).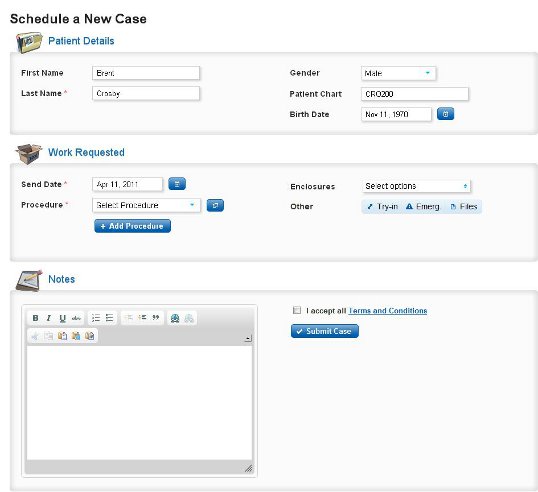 Figure 2. Prescription information like return date and status is automatically updated online and viewable by your practice and the lab.
With just a few clicks, the lab case and all its related information are viewable by dentist and lab at any time—trackable, transparent, with any needed files attached. The best part? DDX is completely free for dentists.
Digital lab case management with DDX: How is it working?
Dental practices submitted over 35 million lab cases in the US in 2009. Given a total caseload of 20 to 50 cases per month per dentist and hundreds or thousands of cases per month per lab, DDX improves a critical aspect of the patient experience. It allows for easy case collaboration for both dentist and lab, while significantly reducing phone calls, lost staff time and costly rebookings that slow patient flow for dentists and production for labs. Because many dentists work with multiple labs, and most labs work with many dentists, these teams can now log in and view a centralized case record, with no lost reporting time to patients, lab managers or doctors.
In March 2011, a survey of DDX-enabled practices found that 67% of practices saw around a 30% reduction in phone time for their staff after implementing DDX. That's time those employees can now dedicate to managing their current job responsibilities, improving production and customer service, or even to making outbound marketing efforts to generate new business.
With the responsive, flexible customization platform of DDX, practices and labs can agree on the criteria required for a case and then standardize that criteria so no incomplete prescription can ever be submitted. This partnership has led to better service for both dental practices and labs.
Put DDX and the cloud to work for you today
Using DDX is a smart step toward harnessing the power of cloud computing and delivers needed changes fast, inexpensively and with measurable results. DDX provides dentists and labs with a universal network to communicate using technologies they already have, which will help practices prepare for other changes in the future as they move toward paperless practice management.
It's important to realize that, as with any new service, labs and dentists will need to work together to implement digital processes that enhance, not impede, their current workflow. If your lab doesn't yet use DDX, it's very easy to get them on board. Simply send their info to the DDX team at www.DDXDental.com/Suggest_a_Lab, and the DDX team will follow up. Or, you can search for and send cases to labs in your area that are already DDX-enabled at www.DDXDental.com/Find_a_Lab. To get started today or to suggest that your lab become DDX-enabled, visit www.DDXDental.com/Dentists.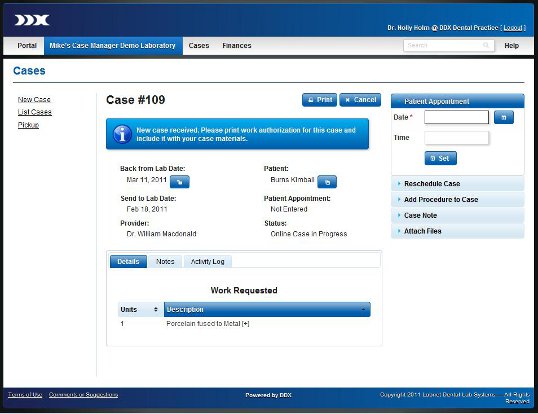 Figure 3. Prescription information like return date and status is automatically updated online and viewable by the practice and the lab.
Author:
Holly Holm
Published:
04/26/2012